Cleaning Kelowna Homes: 5 Simple Ways to Make Them Smell Inviting and Clean!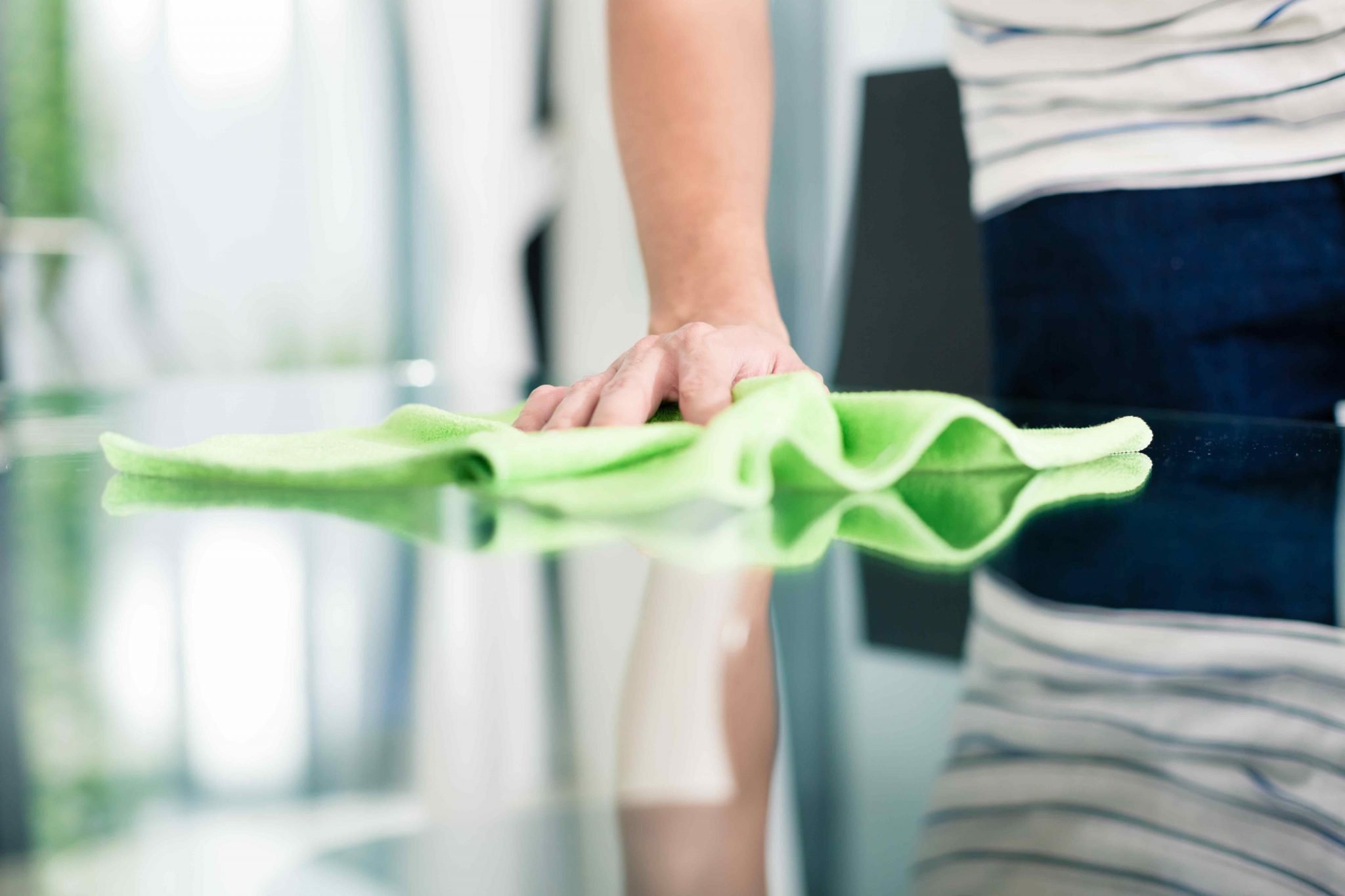 The scents that fill our environment have the power to drastically alter our emotional state, and can also change how we perceive our surroundings. Our sense of smell, or olfaction, directly connects with the areas in the brain that control how we feel emotionally and our memories. Even the slightest whiff of a particular odor, pleasant or foul, will flood your mind with sensations or images that you previously encountered around a similar scent.
When you enter your home, what are you reminded of? If life has been a little hectic recently, maybe the smell of your home isn't conjuring the ideal emotions or memories?
The All About Details Cleaning team is here to help. Here are five ways to make your Kelowna home smell fantastic and inviting!
1 . Air Things Out
The first step to transforming the fragrance of your home is to flush out the less desirable, stagnant air.  Do you know who manufactures the best air fresheners in the world? Mother Nature, that's who. Candle companies have been attempting to replicate Her signature scents for years, but they are no substitute for the real thing.
Open all the screened windows and doors in your home and let the clean air rush into every room, pushing out all the old scents. Ensure that you are opening windows/doors on opposite ends of your home to create an efficient cross-draft. Even if it is a little chilly outside, a few minutes with your windows open will do wonders for your interior living space. Many healthy individuals swear by this technique in the winter to ward off sickness- an added bonus!
All About Details Cleaning Secret Tip ->
After you have flushed out all the old air, flood your home with some reminders of great memories and emotions by baking a batch of classic chocolate chip cookies or brewing a fresh pot of coffee. Watch the faces of your family members or guests as they enter through your door. We guarantee they will have a warm smile on their face, coupled with a set of hungry eyes. 
Find the Sources of the Stink
Now that you have removed some of the foul air in your home, the next step is to put your detective hat on and search for the items that are contributing to the odors.
Two of the worst offenders in the home are your kitchen and bathroom. In the kitchen, ensure that any expired produce or food items are disposed of properly. It is a good idea to fully clean out your fridge and any garbage bins that you store indoors. Also give your oven a little love, cleaning inside and out, ensuring no late night snacks have fallen underneath it.
In the washroom, look for sources of mildew and/or mold around your sink, shower, and bathtub. Give the area around your toilet some attention and consider a product such as a Lysol Click Gel to ensure it stays fresh after every flush. When was the last time that you changed or washed the mat in front of your shower? If you had to think about it for more than two seconds, let us help you out- it probably smells and needs to be washed.
Don't Forget Dust
Once you have tackled the washroom and kitchen, go on a hunt for any extremely dusty areas in your home. When you learn that dust is mainly composed of dead skin cells, you start to understand why your home needs to be dust free, in order to be kept odour free. Dust is an eyesore, smells unpleasant, and is also a major risk to the health of you and your family. The All About Details team recently wrote an article on the dangers of dust which you can read HERE.
Honourable Mention
There are a few other areas in the home that are notorious for causing unpleasant odors in your living space. If you own a cat, you need to be aware that it's litter box smells…a lot. We know you love your cat, but there are a few tips you need to remember to reduce the impact it has on your nose. First, ensure that you are changing the litter regularly. This means at least every other day, not once a week. You can also sprinkle baking soda on the litter after cleanings, which will help control a large amount of the smell.
Create Your Own Deodorizing Tools
Although it is wonderful to have a soft blanket or couch to lounge on while watching Netflix, fluffy materials are the best at holding unwanted odors. Luckily there are many companies that make deodorizing sprays, however if you want to make a homemade version that is better for the environment, follow this quick recipe:
1 Tablespoon of baking soda
5-10 drops of your favourite essential oil (recommended: lemon, peppermint, lavender)
Distilled Water
Add these three ingredients together in a small spray bottle, mix well, and then apply liberally over all the materials in your home that you wish to deodorize. Not only will your home smell great, but this formula is completely non-toxic, which is fantastic when you have children or pets around.
The Power of Plants
Bringing a little greenery into your home can drastically help to keep your air clean and smelling fresh! Plants help to filter the air, removing odors, while also extracting harmful air pollution which can contain VOC's (volatile organic compounds).
You can pick up a variety of plants that are efficient at cleaning the air and removing odours (for a full list see our recent article on the benefits of indoor plants). Alternatively, you can select a few species that produce their own lovely aromas. The All About Details team recommends lavender, mint and honeysuckles!
Candles, Diffusers and Incense…Oh My!
If you are looking for something a little more potent than a honeysuckle plant to bring some new scents into your home, there endless options for you to choose from on the market today.
Candles are a classic option, although not all candles are created equal. When selecting a candle, ensure that it smells strong even before being lit. This is an indicator of a quality candle that will fill an entire room with a lingering scent. Ultimately, you will have to choose an aroma that you feel best suits your home, although earthy aromas are a classic that you cannot go wrong with.
Although they are a little more expensive than your grandmother's candles, Yankee Candles are one of our favorite options, with an absolutely massive selection of unique scents.
Diffusers
Diffusers are very easy to use, and typically are considered a safer option over the open flame of a candle. All you need for the average diffuser is essential oil and water- that's it! A diffuser can enhance the smell of your home, but it can also be a powerful aromatherapy tool. There seems to be an essential oil for every ailment your family may encounter!
Find Your Inner Zen
Incense sticks are no longer just for "hippies". They are a fantastic option for bringing new, appealing smells into your home. There is something spiritual, healing and majestic about the smoky aromas that are produced by incense; we guarantee they will be a hit with any visiting family members and guests.
If you need help with transforming the scent in your home, give our team at All About Details Cleaning a call today! We will be there before you know it, leaving you with a beautifully fresh and clean smelling living space to share with loved ones.