Spring Cleaning Checklist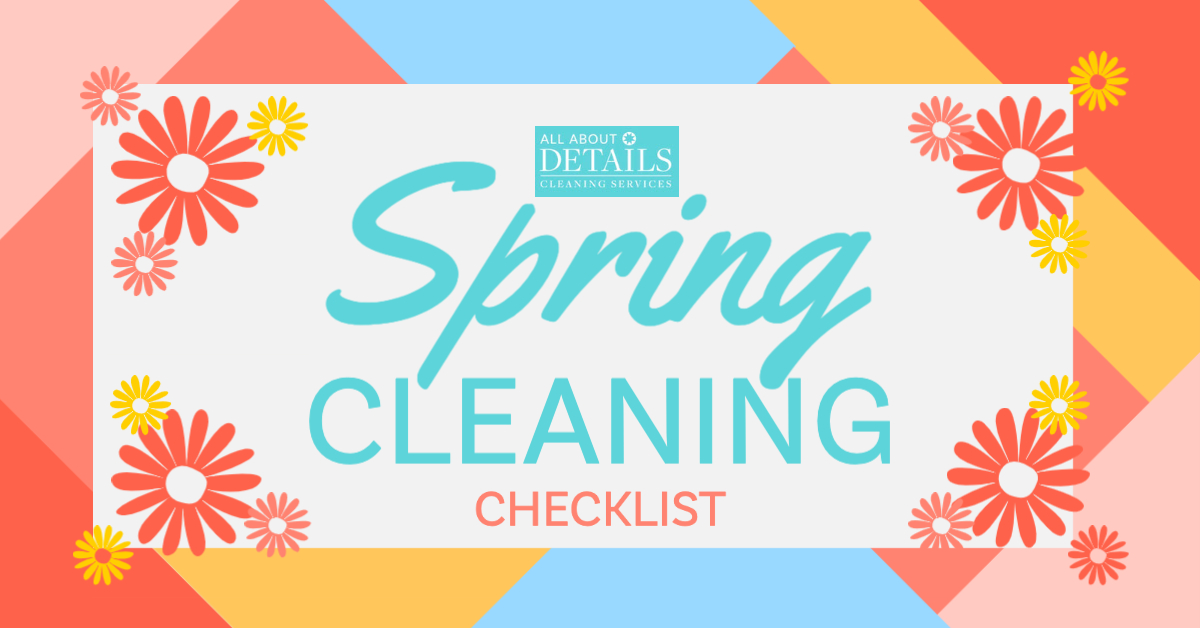 Spring in the Okanagan is here and now is the time for spring cleaning.
We all welcome springtime in the Okanagan and in Kelowna its especially beautiful with signs of spring all around us. Now's the time to breath deep and take in that fresh spring air. It's also the time to do your annual spring cleaning. We are happy to provide you our spring-cleaning checklist. This list will help you organize all the tasks that an annual home spring cleaning should include. Please feel free to share this with all you friends.
Kitchens
Sweep flooring thoroughly being careful to pay attention to all the edges and corners where dirt and dust can build up.
Next mop the floor using a combination of vinegar, water and a tiny amount of dawn dishwashing liquid if your floors are a bit grimy or greasy at all. (This of course recommended is for tile flooring). For all other flooring types, please use the suggested products that are designed for your flooring type.
Clean all baseboards.
Clean the walls with a damp microfiber cloth.
Clean all doors including the door frames and hinges.
Clean the stove top and oven.
Clean the inside and outside of the microwave.
Clean the dishwasher and check spot free rinse is full and clear any debris from drain.
Clean the refrigerator. Move the refrigerator out to clean the floor and wall area under and behind it. Dust on top as well. Use damp cloth if grimy.
Clean cabinet doors and backsplash area. A damp microfiber cloth is recommended with a combination of vinegar, water and touch of Dawn dish soup if greasy.
Add fresh box of baking soda to fridge.
Entryways
Sweep and mop
Vacuum any carpeted areas.
Wipe down all walls.
Clean baseboards.
Organize shoe rack and remove seasonal footwear designed for snow.
Coat closet should be organized, and all heavy winter jackets, boots, gloves, and hats should be stored.
Dining Room
Clean and dust all furniture.
Clean all linens
Polish all wood surfaces.
Clean all lighting and replace any burnt out bulbs.
Clean blinds and window areas.
Clean and vacuum curtains with a dusting attachment. Including all curtain rods.
Bathrooms
Clean and mop floors.
Clean baseboards using a damp microfiber cloth.
Clean fans using a dusting tool attached to vacuum.
Clean mirrors
Clean inside all cabinets and drawers. Remove unwanted items and discard all expired products.
Clean toilets, including behind the toilet. Clean handles and check inside areas for any signs of repairs that might be needed.
Clean shower, bathtub and all hardware such as shower heads and fixtures.
Bedrooms
Clean and vacuum all floors.
Wipe down all baseboards.
Clean all lighting including, inside where flies or small insects hide.
Wipe down walls with damp microfiber cloth.
Clean and organize closets. Consider storing seasonal clothing that won't be used in vacuum sealed bags.
Beds: change all bedding and wipe down all solid surfaces. Be sure to get behind the bed if possible.
Clean and vacuum curtains and all window coverings.
Clean window and windowsills.
Laundry room
Clean floors.
Clean baseboards.
Wipe down walls.
Clean any filters or screen areas inside washer and dryer as recommended by manufacturer.
Check all laundry supplies and stock up as needed. Be sure to throw out and used up containers or expired products.
Livingroom
Vacuum or clean all floors as recommended by supplier.
Wipe down baseboards.
Vacuum all fabric furniture.
Vacuum pillows. Bring outside and gently beat them to remove dust from inside of them.
Clean all leather using products recommended by manufacturer.
Vacuum curtains using dusting attachment. Wipe down all hardware.
Clean ceiling fans with damp cloth.
Polish all wood furniture.
Vacuum area rugs and shampoo as needed per recommendation from manufacturer.
Garage
Clean out and dispose of all garbage
Clear out all unwanted items and take to dump if needed.
Organize shelves and storage areas.
Clean floors. You might want to gently hose off the surface first to prevent lots of dust and dirt getting airborne.
General household items
Check for any burnt-out lights and replace.
Check all fire extinguishers.
Check all smoke and CO2 alarms.
Check all doors for signs of any repairs needed such as weather stripping. WD 40 any hinges.
We hope this extensive spring-cleaning checklist will be helpful for your family. It does not cover all areas of course but hopefully most of the main items. We are also happy to help where we can so feel free to contact us if you are in the Kelowna, Lake Country or surrounding areas.